Chocolate chips are very small, but they have a big impact on our lives, amirite? In honor of this arbitrary but important-so-i'm-not-gonna-complain holiday, check out this super-easy, 10 minute peanut butter chocolate chip krispie cookie recipe!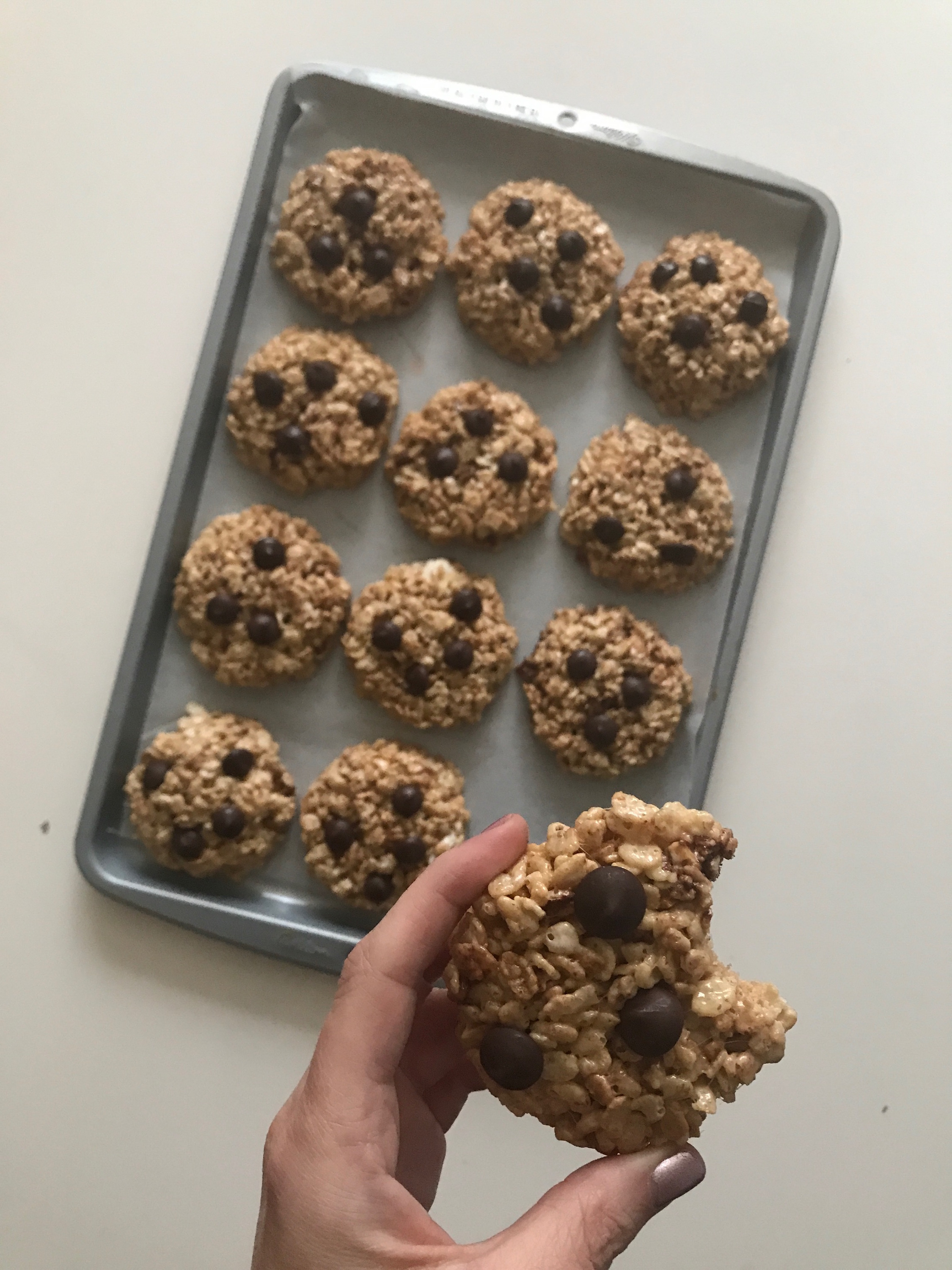 peanut butter chocolate chip krispie cookies (yields 12 cookies)
Ingredients:
2 tbsp salted butter
3 cups mini marshmallows
1 tbsp peanut butter
4 cups Rice Krispies cereal
1 cup chocolate chips
In a nonstick pot, melt butter over medium heat. add mini marshmallows and peanut butter and stir until marshmallows are about 75% melted (meaning you can still see marshmallow shapes in the melted marshmallow.)
Turn off burner and add Rice Krispies and a small handful of chocolate chips, reserving the rest. Mix until combined.
Spray hands with cooking spray or coat with butter, and mold mixture into cookie shapes on a cookie sheet or parchment paper. Use the remaining chocolate chips to decorate, pressing gently into the cookies.